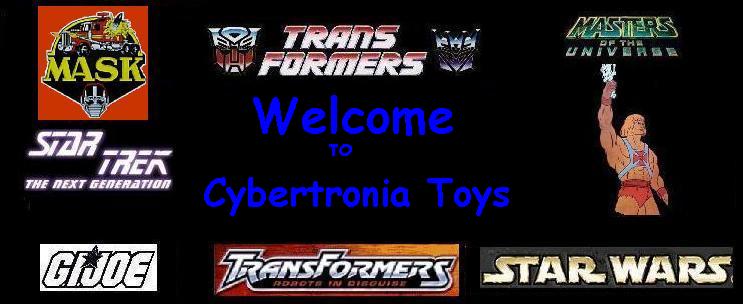 Welcome to Cybertronia Toys this site is Dedicated to the kid in you, Here you will find a list and picture of almost all of the toys from the '80's ranging from the Transformers to He-man and the Masters of the Universe. I am selling or trading all of these toys so if you want to trade or Purchase something just contact me for Prices and Availability
Finally, I am looking for your toy or comic book art. Send me your fan art, and I'll post it in my galleries section.
Thank you, and enjoy!